Artists Name: B. Streets
Music Genre: Hip Hop
Other Genres: Dark Rap
Websites or Social Media Pages
Instagram: @bstreets602
Facebook: @bstreetsofficial
Twitter: @bstreets602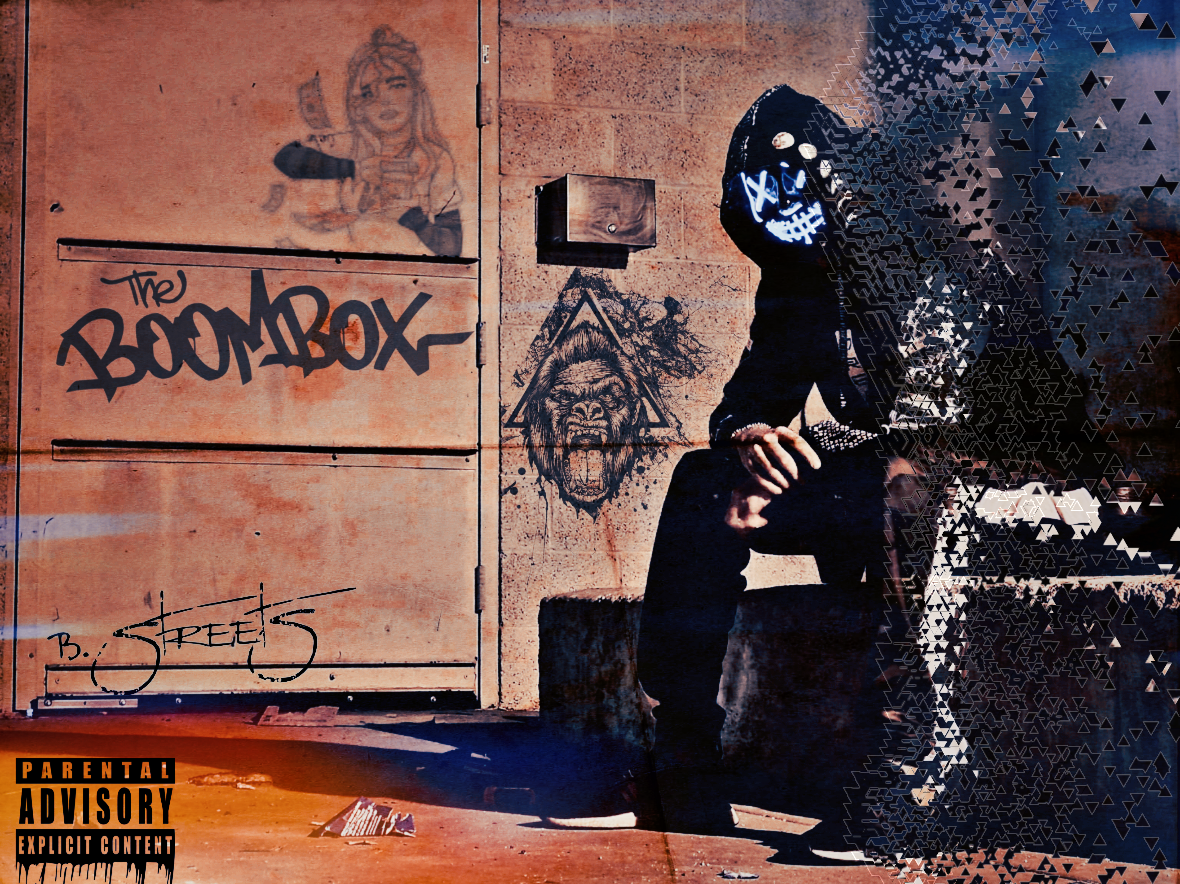 B. Streets,
What Musical Genre Do You Feel Best Describes Your Music And How Would You Describe Your Sound?
My best-suited genre is hip-hop/rap. I aim for a dark and mysterious vibe when producing my music which I feel gives a different and new spin on an ever-evolving genre.
How Did You Get Your Name? Is There A Story?
The name B. Streets comes directly from my past experiences in life. Streets are somewhat of an analogy as I spent a lot of my younger years causing havoc and tyranny on the Streets where I grew up. Over the years my name "Benjamin Sabin" has developed an infamous and well-respected report. Locally in my area most people around either know of me or have heard about me, both good and bad lol
What Are or Have Been Your Musical Influences?
My main influences include being around others who aren't afraid to speak their mind and to share their story. It is critical for me to have like-minded elements around me as much as possible. Otherwise, I tend to get complacent which is never good!
What Are You Working On Now? Any Future Collaborations We Can Look Forward To?
I have just finished up an extensive album project that getting ready to release in late March-early April
What Is Your Ultimate Goal In The Music Industry? What Is Your Plan Of Action?
Right now, my main goal is to focus on the passion and creative side of music. I honestly look at the music industry as a gimmick. I wanted a corporation or large company controlling my content, I would have sold out a long time ago. But I pave my path, my way. Industry standards are not what I view as acceptable. Fxxk that noise.
What Is Your Favorite Track To Perform Live and Why?
I have yet to perform a live show, however, when I do have that opportunity I would perform "Assassin 2021″, Heard You Were Looking For Me.." & "The Code"
What Has Been The Biggest Challenge In Your Career Thus Far?
One of my biggest challenges is creating time to record work I am happy with. I tend to let my job and side hustles run my days and nights. I am very money motivated, sometimes to a fault!
What's Your Typical Songwriting Process?
I write in Samsumg Notes every night religiously. Most don't know this, but about 85% of my released work was all done freestyle doing a 1 run, beginning to end scenario. I do best that way as most of my best work really narrows to the right energy and vibes at that moment.
How Has Social Media Influenced Your Career As An Artist?
Never thought I would say this but it has impacted me greatly in a few positive ways. I receive around 15-20 listeners per month who take the time to write compliments and encouragements for future projects. It has been great and I have met some awesome contacts while on this journey.
What Are Some Tracks and Artists Currently On Your Playlist?
My music for sure, self maself-marketing. My March playlist includes producers and artists including FALLEN beats, Netuh, $uicide Boy$, Three Six Mafia & LCS
What Did You Do Before You Started Making Music?
I was playing in the Steel Drums band by the 6th grade and have never looked back. Playing for the school band really was the birth and foundation for the passion and love of music.
Any Advice For Young People (Men or Women) That Want To Succeed In The Music World?
Success is subjective and something is only accomplished within. One thing I learned early from old school rapper was to have the mentality and mindset to be and do what I dream and aspire to be and
What Would You Change In The Music Industry If You Were A Top Music Executive?
I would eliminate censorship requirements as I feel they limit the artist. Some musicians curse and that is part of how they're expressing and projecting themselves intentionally.
How Do You Feel About Originality?
It is extremely important in real aspects of life and music. To me, music and art are not about the flawless edit or the high-quality society expects. But instead, I cling to the artists out there who say original, innovative, and aren't scared to be experimental and push their boundaries.
Is There Anything Else We Should Know About You Or That You Would Like to Add?
I'm too mysterious to give any more answers. You can follow music and videos through all social media outlets as I my music is more of a journey and story of the life and its experiences I have encountered. It's a really good story and has many many aspects still to cover. So stay tuned in! You won't be disappointed!