Artist/Band Name: Razed by Rebels
Music Genre: Rock (Industrial, Alternative)
Website and Social Media Pages
http://razedbyrebels.com
https://distrokid.com/hyperfollow/razedbyrebels/eGaD
https://www.youtube.com/channel/UCynUNRtE2l-LwW4B9hVk7Vw
https://www.instagram.com/razedbyrebels/
https://www.facebook.com/razedbyrebels/
Bio/Press Kit
Razed by Rebels is a rock band based in Austin, TX founded by Jason Winfield. Jason is the primary creative presence behind Razed by Rebels and is responsible for writing the music & lyrics and also directing the nominated video. Jason is an avid collaborator and works closely with a strong group of creatives, musicians, engineers and media professionals to produce the music, videos and artwork for Razed by Rebels.As a project, Razed by Rebels lives in two different spaces. Many of the themes are very emotional and explore the human experience. At the same time, this project lives in fictional spaces where these ideas can be set free in a narrative environment. It's intended to be dualistic and give viewers and listeners a chance to join the ride on different levels.Razed by Rebels released their first four-song album entitled "Dawn" in late 2018. The project leans into the mystique of a Science Fiction connection and the lyrics explore an intriguing narrative about strength and struggle. The songs themselves garner an unhinged beat and make for a really enjoyable 17 minutes.The music video for "A New Generation" was created to accompany the album release and it captures the essence of the project. The video explores themes of control, struggle and defiance. At its core, this song is about overcoming fear and fighting for a new start. The video is set in a possible near future where the powerful have grown militant and they rule with a combination of force, propaganda and scarcity. The song title "A New Generation" is part of the regime's propaganda campaign which helped them to gain and maintain control. The title however is also dualistic and represents the new generation of young rebels who are beginning to rise against their rulers.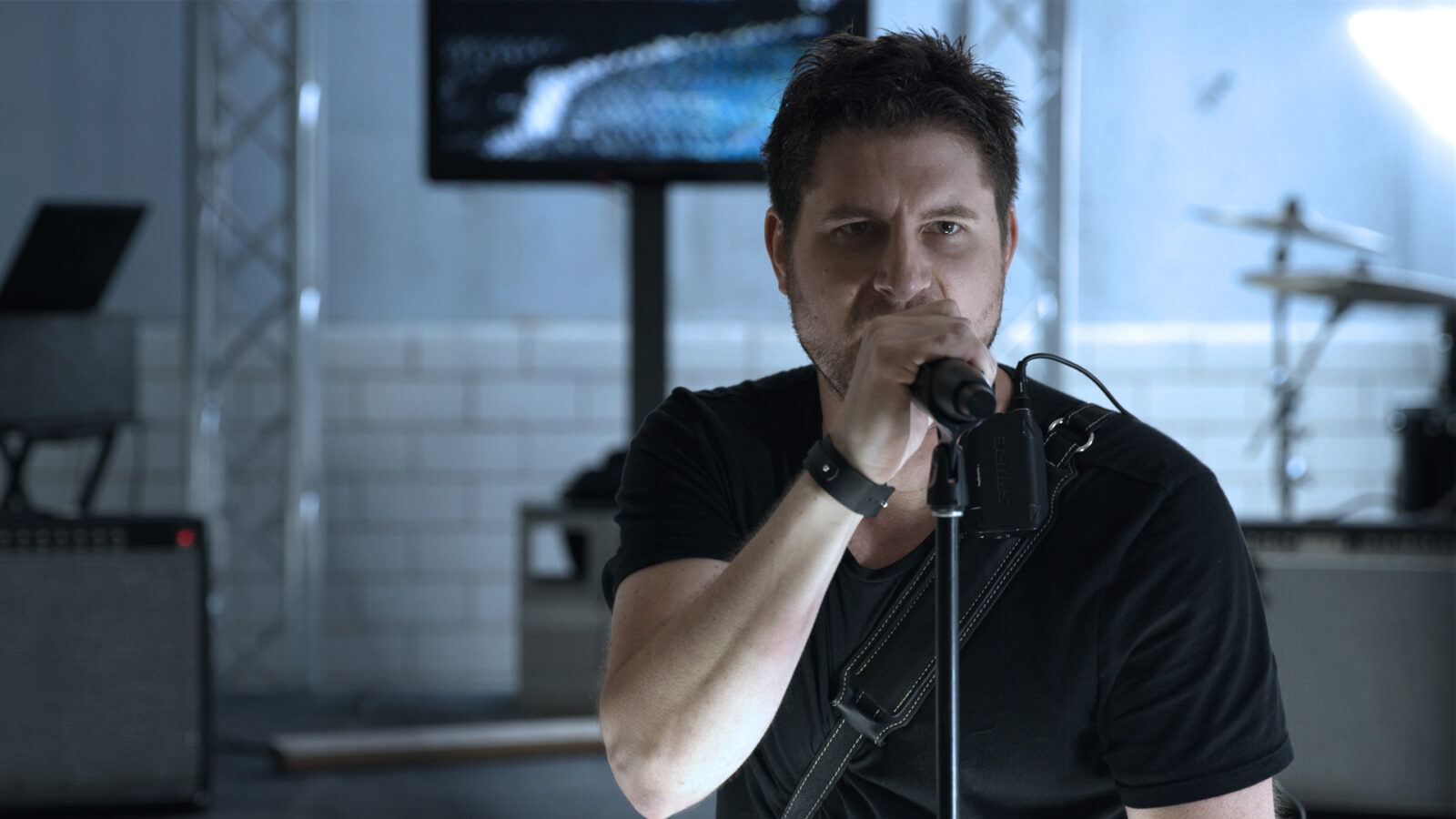 Razed by Rebels,
What Musical Genre Do You Feel Best Describes Your Music And How Would You Describe Your Sound?
Hmm. If I were a sommelier, I would describe my sound like this…Razed by Rebels has a solid Industrial Rock attack, balanced with atmospheric elements that hint at a greater narrative presence. The tracks have a complex range of energetic, bitter and smooth textures that keep your palette guessing. Best paired with an angsty or reflective attitude, Razed by Rebels has a strong bite, full-bodied presence and peculiar finish that will leave you wanting more.
How Did You Get Your Name? Is There A Story?
Sort of. I've always enjoyed stories about famous rebels — Spartacus, Galileo, Harriet Tubman, etc. Or fictional rebels like Robin Hood, Katniss Everdeen or Han Solo. These characters challenge conventional thinking and boundaries. They are part troublemaker and part hero. I really like the dichotomy and the dualism. Walking that line is complex, messy and human. When I was brainstorming on a name, I kept coming back to this place inside me and the name arose out of that reflection.
"Razed by Rebels" is a double entendre. In part, it pays homage to some of the people who have helped me push my own boundaries. At the same time it captures that rebellious spirit telling you it's time to blow everything up and start over.
What Are or Have Been Your Musical Influences?
Too many to count.
First off, all the people that I have wrote, played or recorded with. I think the creation bond sticks pretty hard.
Second… Ok, let's just run down a few household names… Trent Reznor, Queen, Dr. Dre, Lissie, The Prodigy, Dave Grohl and a whole lot more.
What Are You Working On Now? Any Future Collaborations We Can Look Forward To?
In 2021 I'm producing the following:
A new LP entitled "Broken Paradigm"
A music video for a song called "Hiding Within"
A mini-doc to tell the project story
Everything should be recorded by the end of this year and releases will be planned starting in '22. This project is a pretty massive collaboration between myself and a number of other artists who are helping me bring it to life. I think "Broken Paradigm" will be a really big step forward for RBR and for me personally.
What Is Your Ultimate Goal In The Music Industry? What Is Your Plan Of Action?
RBR is an art project for me. In that sense, it's pure. In other parts of my life I have been an entrepreneur, a manager, a business person, etc. For me, RBR is simply about connecting with the music community, releasing tension and making something that exists solely for the sake of expression.
What Is Your Favorite Track To Perform Live and Why?
Thus far RBR has mostly been a studio project, but I did get a band together to perform "A New Generation" for a music video recording a little while back. Playing this song all day was a blast and it turned into a pretty killer music video. Check it out when you get a chance – https://youtu.be/D0kk9FTPiks
What Has Been The Biggest Challenge In Your Career Thus Far?
Being patient. This is a side gig for me, so I need to remember not to get too far ahead of myself and just enjoy the ride and learn some new things along the way.
What's Your Typical Songwriting Process?
I really enjoy composing and songwriting in my home studio. I like to mix things up and I try not to follow any pre-defined patterns. I like to give each song its own personality. I think the key to this is to find a unique starting point for each new song.
Sometimes I'll start with a guitar riff or lyric that talks to me – I think that's pretty common. But I've also done weird things like sketch out a mathematical grid of time signatures and then work within it to find rhythms and melodies that flow.
Once I've found a starting point, I'll build a set of rules around the song to give it focus — this song will follow this type of verse/chorus structure, it will be in this key, it will use these percussive elements, etc.
From there I just start layering. That's really the fun part for me. I like to jam at home and experiment with a lot of different parts when I'm writing. I keep what works and toss what doesn't. I go back and forth for a while until I feel like the song is alive.
As I am writing, I never consider any of the tracks that I record into Logic final. I look at them purely as scratch references for a later session. In this way, I like to separate out the writing and recording process mentally. It relieves a lot of the pressure to be perfect when I am in a writing mode.
How Has Social Media Influenced Your Career As An Artist?
I think it's helpful to break this answer apart a little.
From a marketing standpoint, social media definitely provides lots of options to share content, and that's really great for independent artists like me. That being said, sometimes it can just feel like a big distraction. Personally, I would rather spend my time writing and recording cool songs vs. talking about them on numerous platforms. I've always enjoyed content creation more than
marketing, so if I ever feel like I am spending too much time on Social Media, I'll close everything down so I can focus on writing.
From a creative standpoint, it helps me connect to other artists and see what they are doing. I find myself getting pretty inspired when I see or hear new releases from other independents. I like this aspect of social media way more than the self promotion aspects.
What Are Some Tracks and Artists Currently On Your Playlist?
I'll just go with Artists… Carpenter Brut, NIN (always), Butch Walker, Stabbing Westward, Blue October, Phoebe Bridgers, Ludovico Einaudi, Icarus Bell, Beastie Boys
What Did You Do Before You Started Making Music?
I've worked in multimedia for the last 15-20 years and have primarily produced content for learning and development organizations. I really like using creative media to inspire people. The convergence of video & web has been a powerful mechanism for this over the last decade or so.
Any Advice For Young People (Men or Women) That Want To Succeed In The Music World?
Be your weird self. Be honest. Be vulnerable. Expose that raw nerve you usually keep covered.
Also, work with people who are better at stuff than you. They will push you and challenge you in important ways.
Last but not least, when you start a new project, make sure it scares you a little. That's usually a good sign.
What Would You Change In The Music Industry If You Were A Top Music Executive?
I don't really want to be a top music executive. I think that would take me away from the art and purity of creation.
How Do You Feel About Originality?
This is an important question. There is a lot of music out there, and it gets easier for creators to produce music everyday.
So I think it's really important to have a heart-to-heart with yourself about why you are choosing to create music in the first place. Ask yourself…
If you were already rich and famous, what would you write about?
Finding yourself first really helps drive originality. If your answers sound too superficial you might quickly wind up in the recycling business.
Is There Anything Else We Should Know About You Or That You Would Like to Add?
Thanks for the opportunity to share. If you are still reading this interview, best of luck to you. Keep creating. If you love it, never quit!