Name: B. Streets
Music genre: Hip Hop
Bio
B. Streets is embracing the signs of the times with intensity, grit and style. The Phoenix native began his journey in the music industry as an Electro-House DJ and Basshead in the strongest sense of the word during his early twenties. The following year he would begin rapping, however a feel-good story is non-existent without it's obstacles.
Known for his lyrics being both potent and personal, music from B. streets depicts both darker and enlightened experiences using a "memoir-like" style. Whether it comes from his rhyme books or off the top of his head, every single syllable comes with plenty of intensity and passion. B. Streets utilizes his Artist name as a reminder of where he came from, who he is now and the work he plans on sharing with his fans and the world.
B. Street's pure passion for music is what sets him apart from most. Being a relatable artist is important to him and his brand. Music is not only something to do for fun, music is a gateway for one's expression that the world is able to experience. Listening to an artist's vibe caters to the listeners and their own emotions to help them know they aren't alone. He has had a ton of amazing influences to help shape his sound. Individuals such as Night Lovell, Lxst Cxntury, Logic and Hippie Sabotage had a major impact on him and his music. B. Street's sound is definitely versatile and clever. His style is magical to listen to.
B. Street's is currently topping over 250k plays alone on Soundcloud which is a huge amount of listeners. He also has been ranked #1 on SCplanner.net. His music has landed on top platforms as well as top curated playlists and the success is just starting. B. Street's has some amazing releases currently on all platforms including "Heard You Were Looking For Me", "Mystery", "Assassin 2021" and many others that are available on every music platform around.
Contact email: b.streets@outlook.com
Name: B. Streets
Location: United States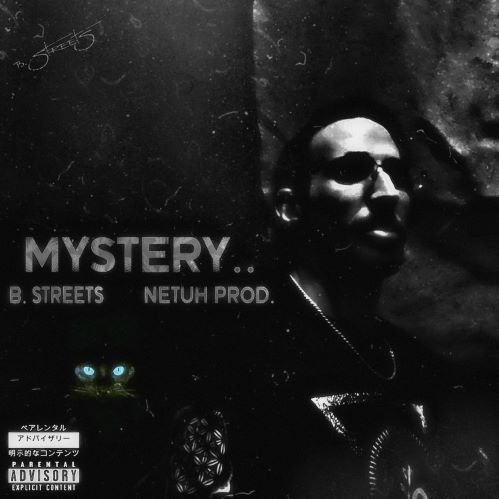 Website or Social Media Page
https://soundcloud.com/bstreets602
Youtube Link To My Video
https://youtu.be/JUhTc8DIYPU
Links to Where My Music Can be Purchased
http://open.spotify.com/artist/2ygatEXVnP3a1xQnLAyHIE?si=vXSRjyOASpulequ8q7p92A
http://gate.fm/jdXrpxQ
http://gate.fm/VTziXJvH
http://gate.fm/VTziXJvH
My Social Media Links
https://www.instagram.com/bstreets602/
https://www.facebook.com/bstreets602/
https://soundcloud.com/bstreets602