Name: TJ Doyle
Music genre: Rock
Bio
TJ Doyle BIO 1
TJ Doyle's lyrics contain a rarified view of the transformative power of nature. He infuses his music with an iconoclastic philosophy on nature and humanity, invoking a classic message with each performance and creating modern albums encased in the urgent and authentic vibes of the 1960's. His 2009 debut record, One True Thing, birthed the singer's love of the environment and presented a message to fans across the globe about "living as one with the Earth," a passion he has expanded on in his sophomore album, On The Horizon, now available on iTunes.
On The Horizon reaches deep into the realms of human experience, encouraging people's relationships with nature to lead them to a better understanding of their own true disposition. Co-produced by TJ and Grammy Award-winner Tom Weir of Studio City Sound, and mixed by Grammy-nominated Bill Smith, TJ delivers harmony amidst hard-hitting blues and rock melodies. His poetic narratives, couched in a vocal style reminiscent of Neil Young, belay an undulating grace and deep appreciation of our pale blue dot and convey a theme that has already resonated with thousands of far-flung audiences.
Hard at work expanding his west coast fan base, TJ has been performing at Los Angeles' world-famous venues like The Whisky A Go Go, The Roxy, and The Mint. His band is comprised of seasoned and legendary veterans such as guitarist Mark Bouras, bassist Hank Van Sickle (John Mayall), drummer Mark Damian, keyboardist Phil Parlapiano (John Prine, Tracy Chapman), as well as backup vocalists Celia Chavez (Julio Iglesias) and Jamilia Ford. Their shows include definitive songs from the debut album like "Earth Is Crying" and "Let The Dance Begin," along with brand new material from On The Horizon, which strives to inspire future generations to appreciate nature's beauty in the same way TJ Doyle does.
TJ Doyle BIO 2
TJ Doyle believes in harboring a deep connection with the natural world by listening, observing and living at peace with your surroundings. He draws inspiration from nature, utilizing his passion for the environment to infuse his music and lyrics with a unique sense of purpose and direction.
TJ Doyle's musical aspirations began early in life. As a child, he was instructed in the fine arts of piano, guitar, and eventually composition. Once he began composing and singing his own vocals, his talents segued into the garage band scene and, eventually, entry in a talent competition. TJ and a friend won top honors, landing them a gig at a local nightclub for the next three years and drawing the attention of local names. After several years touring with bands, he struck out to compose his own musical legacy.
In 2005, TJ began pre-production on his debut album, One True Thing. Recording with Grammy-winning mixer Tom Weir's "Studio City Sound," TJ invited Tracy Chapman alums, Rock Deadrick (drums), David Sutton (bass), and Phil Parlapiano to lay down piano, accordion and keyboard tracks alongside Bruce Springsteen guitarist Tim Pierce for multiple tracks. Emphasizing importance on song selection and the conveyance of meaning, TJ envisioned the album leaving its mark as an original on the music circuit.
Four years of dedication, work and passion led to the album's release in 2009. Fans and new listeners embraced One True Thing's positive pro-love and pro-earth message. Harnessing his love for nature and strong desire to evoke a sense of urgency to protect our Earth, TJ was inspired to write songs like "Earth Is Crying" and "One True Thing" on his first album, and "Favorite Places" on the upcoming album.
"Nature has taught me that everything is alive and it's own way conscious," TJ quotes. "Music is a language that has found it's way into every culture on Earth and has a common meaning in each one. I think music can lift people into more conscious awareness when they let themselves go with it."
When not performing or recording, he spends his time mountain biking, walking his dog Casey, and practicing Kundilini Yoga, which he says teaches how to listen and allow ideas and words to emerge for his work. Cultivating space and allowing the music and lyrics to emerge from within, his artistic method is one of true organic form.
TJ's sophomore album, "On The Horizon," reaches even deeper into the realms of human experience. In it, he looks for secrets to unlock the world around us and process nature in its entirety. Utilizing the producing talents of Tom Weir and collaborating with lyracist Lynda Levy, TJ is intent on furthering the energetic sounds and messages that have already united his loyal fan base.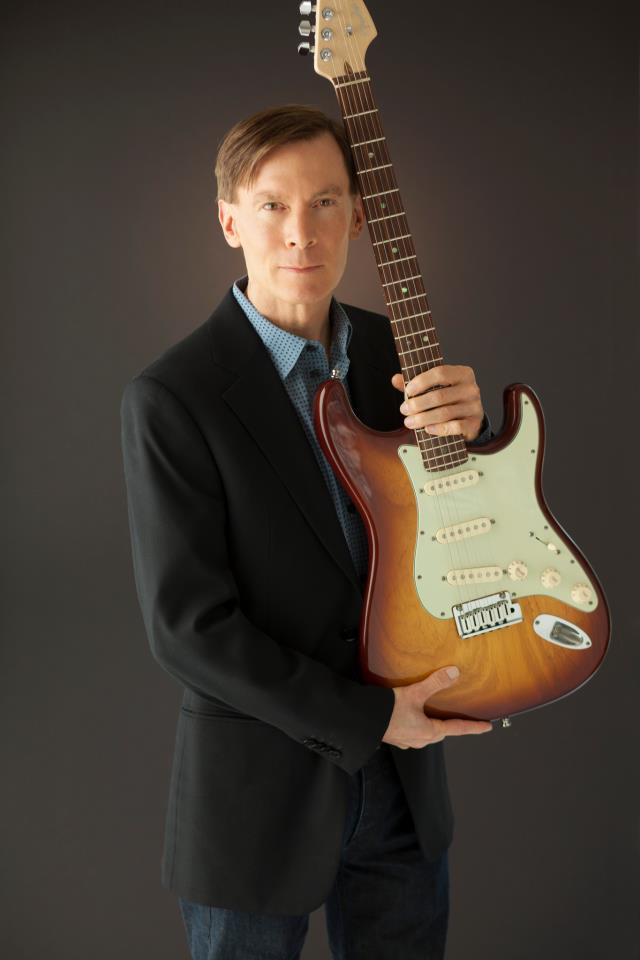 Youtube Link To My Video
http://www.youtube.com/tjdoylemusic
Links to Where My Music Can be Purchased
http://www.tjdoylemusic.com/
https://www.amazon.com/Favorite-Places-T-J-Doyle/dp/B00C9OPWOO
My Social Media Links
http://www.facebook.com/officialtjdoylemusic
http://www.twitter.com/tjdoylemusic