Artist or Band Name – Matthijs Vos
Music Genre – Folk
Other music Genres – Neo Classical
Website or Social Media Page – https://www.matthijsvos.org/
Youtube Link To Your Video –
https://music.youtube.com/watch?v=OzZPtnfA9G8&list=PLOYq1OLvKMrkbWDOLozwTIprE5JXpA48z
Links to Where my Music Can be Purchased –
https://www.amazon.com/Spring/dp/B07PC1MFVB/ref=sr_1_3?dchild=1&keywords=matthijs+vos%2C+spring&qid=1628136765&sr=8-3
https://www.amazon.com/Six-Winged-Symphony-Matthijs-Vos/dp/B07PLFW4L6/ref=sr_1_15?dchild=1&keywords=Matthijs+Vos&qid=1628155713&s=dmusic&search-type=ss&sr=1-15
Other Media Links –
https://www.linkedin.com/in/matthijsvos/
https://soundcloud.com/matthijs_vos
https://www.imdb.com/name/nm12768126/?ref_=nv_sr_srsg_5
Other Social Media links
https://vimeo.com/naturesource
https://nature-source.photo/
https://www.facebook.com/NatureSource2084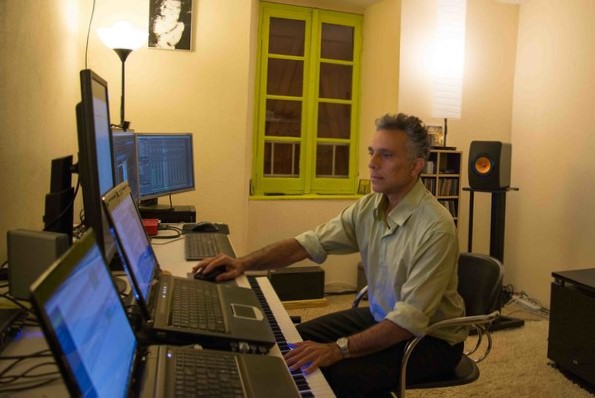 BIO AND BACKGROUND
I am born in Athens, Greece, 1961. Raised in Netherlands and US, educated in Netherlands.
I have been Composer and Sound Designer for over thirty-five years, lately developing Sound Libraries as well.
Coming first from the classical music world, conservatory, oboe studies, I started working with different means in the eighties; electronic methods of composing and producing sound design and music.
Most of the time I have been working in The Netherlands and United Kingdom, mainly for stage plays and ballet.
I have strong ties with California US because of my early childhood in Palo Alto, and strong ties with the beauty of Western US nature, for ever.
Nowadays I am situated in rural France, Europe.
My journey of music and technology is one of hybrid forms combining instrumental and electronic music.
I used to work with true analogue equipment, e.g. analogue synthesizers, for example the semi-modular Korg PS3200.
But the upkeep and maintenance of those gear is fairly troublesome this day and age. So in a way I am being forced to use digital apparatus, such as computers…
After some years of digital hell, sometimes due to system bugs but quite often human errors, I worked myself towards heaven "even without noticing this very process".
I discovered my creativity thrives best with random processes (..…)
Additional information about me you can find
https://www.matthijsvos.org/ and
https://www.matthijsvos.org/curriculum-vitae/