Name: Adele & Andy
Music genre: Country

Bio
Adele and Andy's brand new EP 'Love, Loss and Life Lessons' takes their storytelling skills to a whole new level.
Pre-Order: 14-08-2021
Release Date: 10-09-2021
Listen to the EP here.
"The modern-day cross-genre duo have shown they are capable of crafting stellar country songs that connect deeply with listeners whilst also making a mark on the mainstream market."
[Music Tour & News]
"A backdrop of acoustic undertones, electric guitars, pedal steel and the banjo."
Adele & Andy are an award winning modern country duo based in Staffordshire, UK. The pair combine Adele's silky and rich tones and Andy's subtle, yet effective guitar playing, with lyrical content that is based on personal life experiences and storytelling that has received universal appeal. Since the self-release of their album 'Watch Over You' during lockdown 2020, the duo have gone from strength to strength as they build their fanbase worldwide consistently charting within the Top 10 UK Country iTunes and Hotdisc charts.
The brand new EP 'Love, Loss and Life Lessons' begins with the tender and heartfelt single 'As Much as I Miss You' which examines a mother/song relationship – a balance of love for her child and the potential loss of a loved one from the army, as she did with her Husband. "It's a tone that pierces the soul, and on a song as sincere and profound as this one, the effect is astonishing" [Three Chords Blog].
Wonderful Life, written by Alter Bridge is a celebration of life, whilst at the same time, Miles Kennedy asks the question, "if you had to spend the last half an hour with somebody you loved, what would you say to them?" Followed by I Got You, the track emphasises the beauty of a loving friendship when in need.
Earl is the current #1 song on the UK Hotdisc Chart, and is a powerful lyrical story that sees Adele & Andy delving into the deep south with the focus being on a man who is manipulated by the owner's daughter who unexpectedly falls pregnant following a one night stand with another boy. Earl is convicted but minutes after his execution, is exonerated following the girl's admission that he wasn't 'guilty at all.'
'I'm Getting Over You' brings the focus of the EP to 'Life Lessons'…a light-hearted break up anthem suggesting there is Life after a failed relationship. The EP comes to an end with 'He Is Me', a clever tale of a person's other self, looking back on his life to make sense of the mistakes made in order to make peace…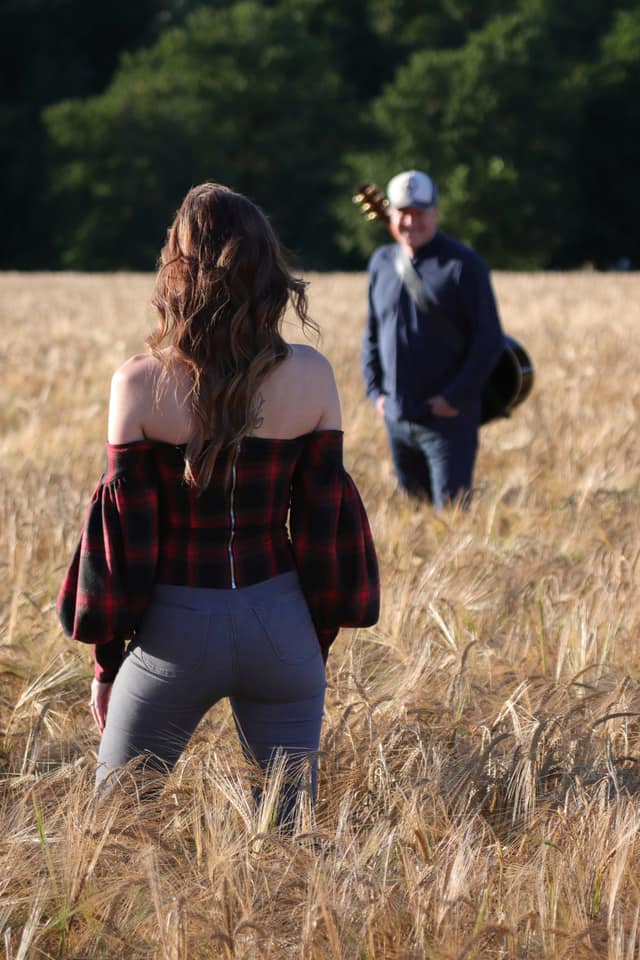 Website or Social Media Page
https://www.twitch.tv/adeleandandy

Links to Where My Music Can be Purchased
https://songwhip.com/adeleandandy/love-loss-and-life-lessons

My Social Media Links
http://www.facebook.com/adeleandandy
http://www.twitter.com/adeleandy1
http://www.instagram.com/adele_and_andys_music

Youtube Link To My Video
https://www.youtube.com/watch?v=L30yC5O1v_s&list=OLAK5uy_lGZU4CUzhCKa_M8mvrDQ2oNU1ESOW_Xm8