Artists name/Band: Patsy P.
Music Genre: Country
Other Genres: Folk
Website or Social media pages
www.youtube.com/user/pascalepignon/user
https://twitter.com/PatsyP17038763g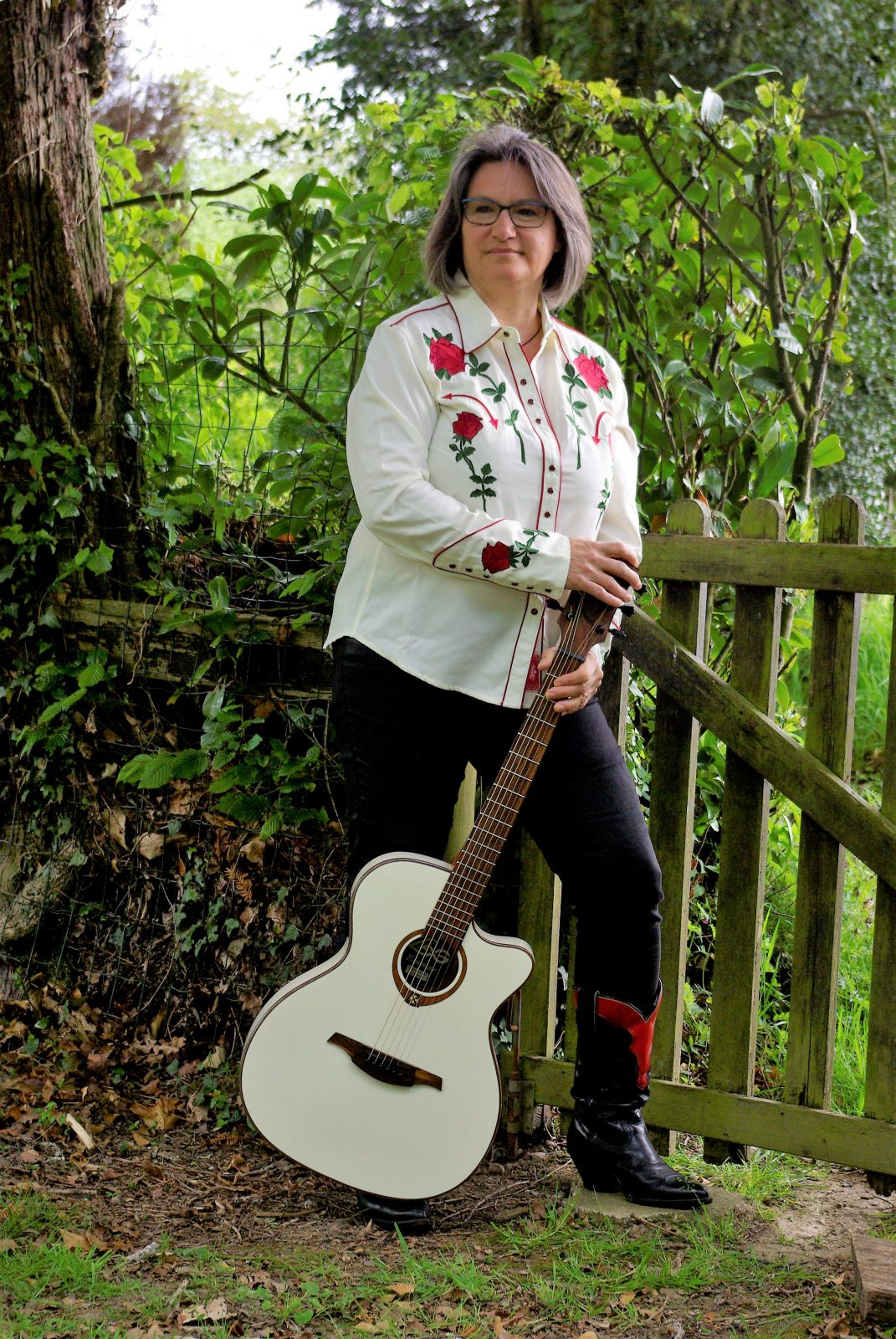 Bio
I'm a French Folk Country singer/guitarist, author, and composer.
I learned classic guitar at the age of fourteen Then, 20 years later, so involved in my passion, listening to BBC radio because English songs have always been my favorite ones, I decided to come back to guitar lessons and then singing lessons.
I was first inspired by french singers (female) with great voices!
and in the early 80s, I discovered the great famous artist Olivia Newton-John starring in the Xanadu movie and fell in love with her voice! I got myself a lot of her first albums and fell in love with country music!
Let me be there was the first song I loved and it's my favorite and my signature song!
Over time, thanks to the technology and internet, I've discovered a lot of country artists and especially DOLLY PARTON, of course!
After several years with a country-rock band as a singer/ guitarist, I've decided to play solo with some shows singing standards of country music (Alison Krauss, Dolly Parton, Emmylou Harris, Dolly Parton and so on…) a show of 90mn singing on backing tracks and playing some songs with my guitar under the artistic guidance of my friend/singing teacher Raphaele (The name of the show was « on the tracks of the country music »! I could perform it again
In 2014, I had a nice musical encounter, with Laurent, a singer-guitarist with 30 years of experience and our duet was born and proud to play guitar and sing. This duet is named FROGGY'S (FOLK COUNTRY ROCK covering American standards of Johnny Cash, Willie Nelson, Dolly Parton, Emmylou Harris, Creedence Clearwater Revival, Sugarland, John Denver. and also my songs….)
When my musician is not available to play with me, I play solo and have had the chance to sing and share stages with some American artists who came to France (Liane Edwards, Moot Davis, Scott Randall Rhodes, James Laan ) and in Texas "Luchenback" with Bo Porter! So lucky I was!
Thanks to the lockdown in 2020, because of a lot of spending time without rehearsals with my musician partner and no concerts at all, I've started to create my songs (music and lyrics) and my dream was to release a cd with 2 of my songs and some covers!
My dream came true as my EP (6 songs) was released in July 2021
The title of this EP is OLd, new and evergreen"
including HONKY TONK GIRL (related to my trip to the USA in 2016) and JUST AN ORDINARY JOE (about Billy the Kid) (my songs)
and covers of Olivia Newton-John (Let me be there), Blanket on the ground (Billie joe Spears), Jolene (Dolly Parton), and a duet feat. my American friend Scott Randall Rhodes (If I needed you (Townes van Zandt released by Don Williams and Emmylou Harris)
This is now the time for me to promote this album in France, in Europe Countries, and worldwide.
I'm so grateful to all the people who are supporting me with air playing, concerts, listening to my tracks, buying my CD, and so on available on my website, through Facebook, and on all streaming platforms!
The latest news is the release of my new single TRIBUTE TO DOLLY in Feb. 2022 including a line dance choreography for line dancers! This song is available on all streaming platforms and on my website too! Enjoy
I hope that this musical road will never stop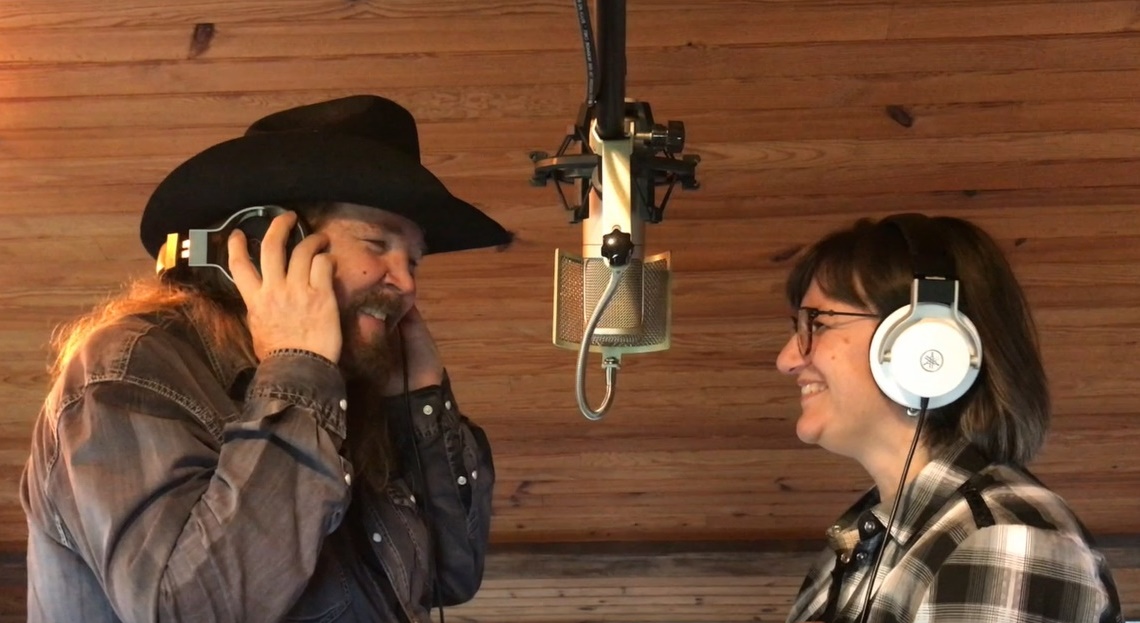 PATSY P.,
What Musical Genre Do You Feel Best Describes Your Music And How Would You Describe Your Sound?
COUNTRY AND FOLK
SWEET AND ORIGINAL SOUNDS CAME FROM MY HEART AND MY EXPERIENCE
How Did You Get Your Name? Is There A Story?
For this french show, I've had to find a name ending with the sound e and I wanted that my artist name be close to my civil name so Patsy P. was born (civil name Pascale Pignon)
That's very simple but useful
What Are or Have Been Your Musical Influences?
English music has always been my musical influence and especially great voices!
Olivia Newton-John has been the first I loved with such an emotional and beautiful voice for all kinds of music
As you can read in my bio, thanks to Olivia, I've discovered COUNTRY music as everybody knows, Olivia has started her career by singing Country Music
SO thanks to her, I've discovered famous classical country music artists as DOLLY PARTON became my Idol
What Are You Working On Now? Any Future Collaborations We Can Look Forward To? I'm still working on new songs
I would like so much to perform on big stages with a real band
I've had the chance to open the stage of Moot Davis (US), James Lann and share the stage with my dear American friend SCOTT RANDALL RHODES (MS) and LIANE EDWARDS, and each time the opportunity comes, I still share their stages
a famous duet IF I NEEDED YOU was recorded with SCOOT RANDALL RHODES and is included in my Cd "OLD NEW & EVERGREEN"
What Is Your Ultimate Goal In The Music Industry? What Is Your Plan Of Action?
To perform with a full band on big stages and give pleasure and transmit pleasure of my music to the audience
I want to stay as myself as possible, simple and human, and transmit the feelings of loving country music
Plan of action is very hard when you are an independent artist and I've got strength enough to try to reach the good people that could help me to be recognized as an artist
What Is Your Favorite Track To Perform Live and Why?
It s not easy to choose one it depends of the audience or the state of being
but at this time its my latest one TRIBUTE TO DOLLY , tribute to my idol
What Has Been The Biggest Challenge In Your Career Thus Far?
come into the music world daring open stage and perform and stage and receive the emotion of the audience
and course the release of my first EP of 6 songs (2 original songs and 4 covers) in 2021
What's Your Typical Songwriting Process?
Actually,, I do not have any typical one
It depends of my state of being, a sadness or joyful period
But I know for example, lock down and this strange period was a prosperous time for writing songs
How Has Social Media Influenced Your Career As An Artist?
thanks to the sharing on all social media, radio, tv, and so on all over the world
Social media are very efficient for starting having contacts and to be known
What Are Some Tracks and Artists Currently On Your Playlist?
Scott Randall Rhodes, Alan Jackson, Liane Edwards, Rosewood & Ave, Dolly Parton, Linda Rondstadt, Olivia Newton-John…. William Michael Morgan … Too much to be listed
What Did You Do Before You Started Making Music?
I don't earn money enough with music to be a professional artist
I've been a managing assistant since 1985 and hope one day before close retirement 🙂 consecrates all my time for music and do music for a living 🙂
Any Advice For Young People (Men or Women) That Want To Succeed In The Music World?
Keep the strength to continue on your dreaming way!
Be faithful to your destiny and even if it's difficult to keep head keep your head above water, never give up, you will find your musical path one day and life will reward you for your efforts
I can give these devices even if I'm still young in the music industry 🙂
What Would You Change In The Music Industry If You Were A Top Music Executive?
Try to help all the independent artists to find their aim and help us and try not to demotivate them
How Do You Feel About Originality?
Each song , each artist is original ! It depends of the choice of the audience and listeners !
Is There Anything Else We Should Know About You Or That You Would Like to Add?
I will never give up to be recognized as a country artist!
When you are passionate, you can never give up! This will be my next song to be released soon!