Artist or band name : 1 Knnight att kcastlevania
Music genre : Alternative
Other Genres: Rap
Website or social media page
https://open.spotify.com/show/36ULB6BFfzcHktFSFbdnZm?si=VtTp4u5pTzOPqb_hAZha8A&utm_source=copy-link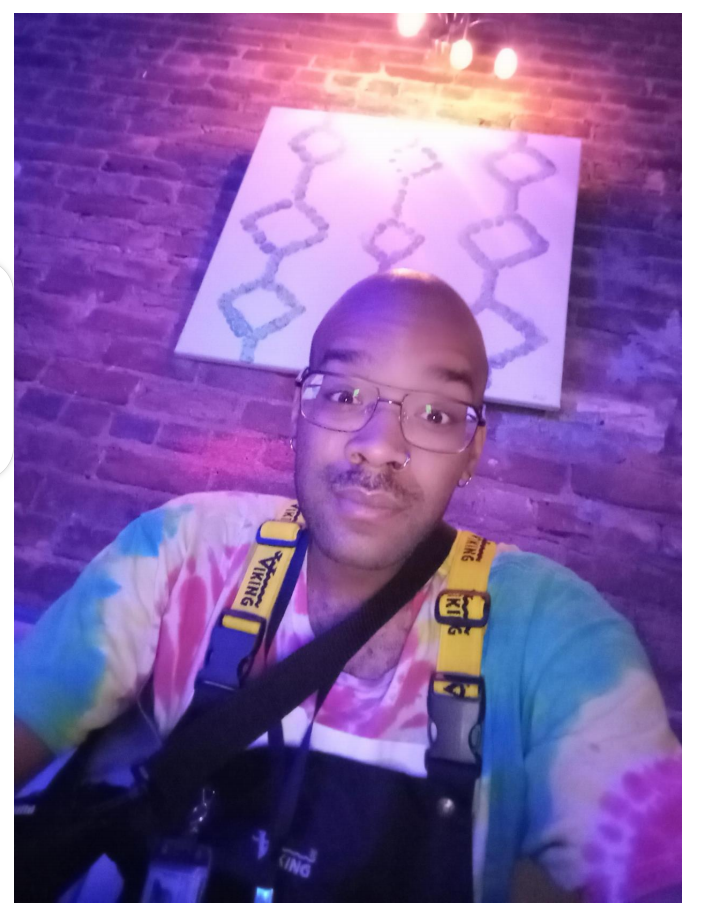 About Me:
A Virgo and a father of five kids. Plus a lover by choice and I am lyrically genius.
YouTube link to My video
https://youtube.com/channel/UCYGM4VIgUzUsX5ZZsj4Tqgw
Other social media links
https://www.instagram.com/tv/Cgo4zWZuf7mRJF3m1NzQGGrM1ElBaHz800ssAg0/?igshid=YmMyMTA2
Bio:
Quincis Chapman
3 Walnut Drive Apt A
Greenville, SC 29601
Email: quincis101@outlook.com
Cell phone (864) 499-7946 home (864) 520-2218
Professional Summary
Highly focused admin/customer service representative multitasker able to handle a volume of simultaneous duties with accuracy and polite professionalism. I treat every call/client as your most important customer.
Core Qualifications
Understanding and compassionate to others
Adaptable to any situation
Dedicated and hard working.
Skilled in communications with others.
Ability to stay calm in stressful and / or past faced situations.
Experience
RC Logistics – Supervisor
185 Oakvale Drive Piedmont SC 29673
December 2012 to March 2015 (Company dissolved)
Answer and direct phone calls
Plan meetings and take detailed notes
Write and distribute email, correspondence memos, letters, faxes, and forms
Assist in the preparation of regularly scheduled reports
Develop and maintain a filing system
Update and maintain office policies and procedures
Order office supplies and research new deals and suppliers
Maintain contact lists
Submit and reconcile expense reports
Provide general support to visitors
Act as the point of contact between brokers and Proven experience as an administrative assistant.
Knowledge of office management systems and procedures
Working knowledge of office equipment, like printers and fax machines
Proficiency in MS Office (MS Excel and MS PowerPoint, in particular)
Excellent time management skills and the ability to prioritize work
Attention to detail and problem-solving skills
Excellent written and verbal communication skills
CR Kairi Trucking LLC – Assistant Manager
2407 White Horse Rd Greenville, SC. manager cell number is 864-640-6339 her name is Callie Adams
April 2016 to July 2019
Preparing 1099's for contract employees
Accountable for reducing delinquency for assigned accounts.
Notifying contract employees of mandatory drug tests
Coordinate and manage the most efficient loads to remain cost-effective as a company
Keeping records, monitoring driver daily logs for errors or violations and monitoring drivers' working hours and equipment availability
Processing accounting receivables and incoming payments in compliance with financial policies and procedures
Performing day to day financial transactions, including verifying, classifying, computing, posting and recording accounts receivables' data
Preparing bills receivable, invoices and bank deposits
Utilizes computerized accounting software programs (CMS, Excel, Word) to perform duties and responsibilities.
Generates accounting statements and reports.
Researches cash receipts, coding and posting of receipts.
Operates office equipment including personal computer, copiers, fax machines and 10-key calculator.
Mcdonalds- shift leader
35 Rutherford St. Greenville SC 29611
Number to store is (864) 370-0370
August 2019 to May 2020
• Ability to handle a high demand
• Staying focus under pressure
• Keeping lobby and bathroom disinfected
• Handling and distributing money
Sitel Corporation- Personal banker
895 Springfield Rd, Spartanburg, SC 29303
Number to site 864-381-6720
August 2020 to December 2020
Handling different banking accounts
Understanding the logic of banking
Handling transfers (cu to cu)
All in a timely manner
BPO American Inc – customer service representative
2355 SC- 101 Unit J, Greer, SC 29651
The number to site is 1-888-932-9032
February 2021 to August 2021
Makes sales for various companies
Handle complaints for various companies
Adjust accounts to be made current
Give info on certain material to customers
Handle reservations for various companies
Help with system failure
Education
SC Department of Education, Columbia, SC
General Education Development (GED)
Greenville technical college
Commercial driving degree