Artist/Band: LOUISE
Music Genre: Pop
Other Genres: Dance pop, electronic R&B, edm
Websites or Social Media Pages
Youtube:
https://tinyurl.com/YoutubeLOUISEchannel
Instagram:
https://www.instagram.com/sjogren_/
Spotify:
https://tinyurl.com/LOUISESpotify
Soundcloud:
Facebook:
https://www.facebook.com/HannaLouiseSjo
All links together on Linktree: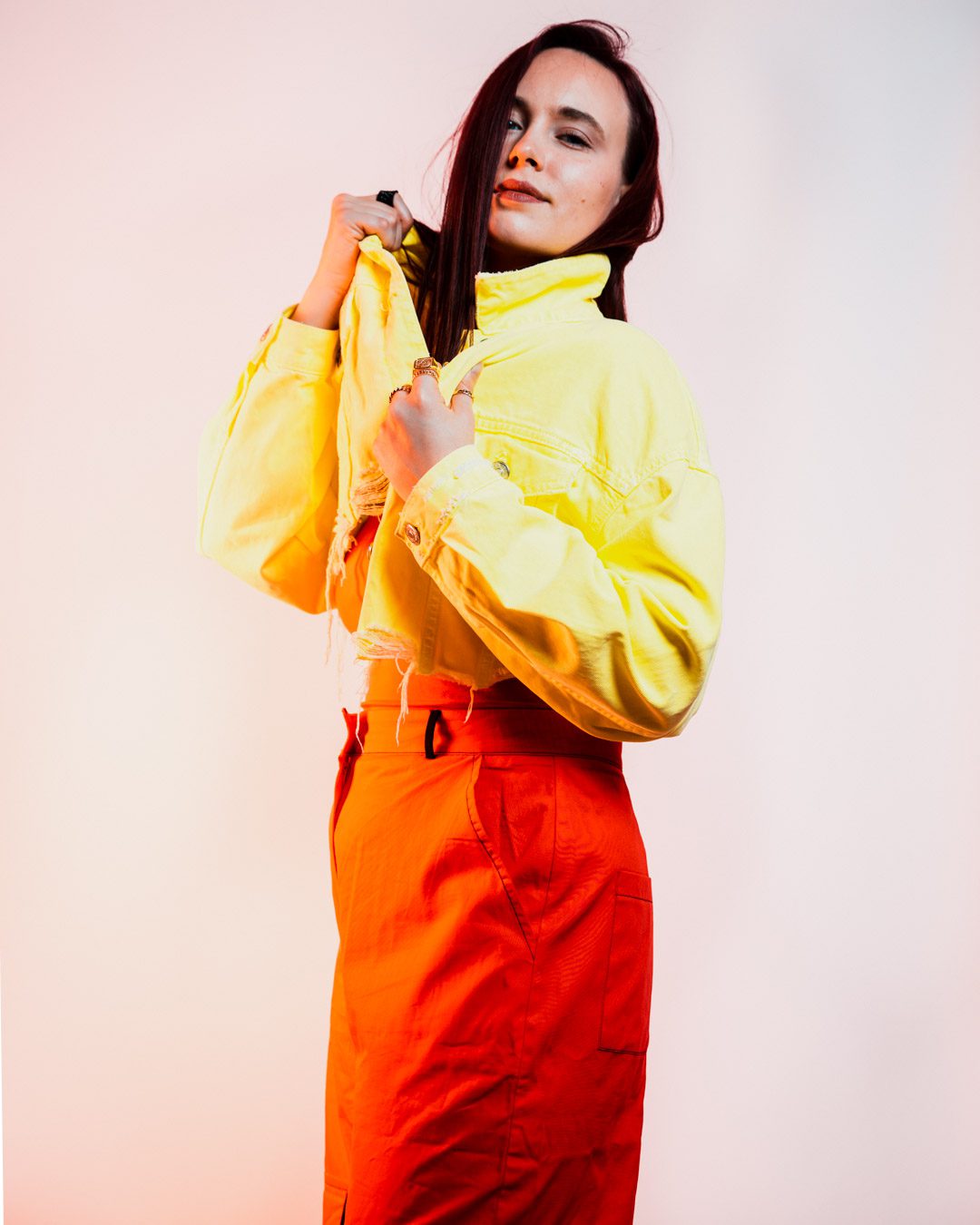 Louise Sjögren,
What Musical Genre Do You Feel Best Describes Your Music And How Would You Describe Your Sound?
I would say pop describes my genre the best. I'm very open-minded to a lot of different genres, for example: pop, dance, electronic, house, edm, R&B and electronic R&B. I have a unique sound (My own sound) I'm trying to not do what everyone else does, just me. In my lyrics and songwriting I'm trying to be very genuine and honest, to have listeners recognize themselves in my stories. I want my sound and lyrics to come out strong, and make the listeners feel strong, good, happy, and self independent.
How Did You Get Your Name? Is There A Story?
Actually, I first wanted a special artist name, but then as the time went, my own given name Louise felt the best.
Many family members of mine are musicians, and because of that, I'm honoured to use my last name in the music industry which is Sjögren. Funny story, my aunt once said: "You might be our first famous Sjögren" And I thought "Challenge accepted" 😉
What Are or Have Been Your Musical Influences?
I grew up in a family of musicians, so music has always been around me.
When it comes to artists I'm influenced by, I would say its BANKS, especially with her song "Drowning". Her way of singing is beautiful, and her singing made me find so many sides of my own as a vocalist. I am a dancer as well, and since I was a kid I've been performing at school, for family and on stages, which made me really look up to those artists who sings and dance, for example Beyonce, Brittany Spears and Jennifer Lopes.
What Are You Working On Now? Any Future Collaborations We Can Look Forward To?
At the moment, I'm focusing on getting my music out there! To release songs as much as possible, and be heard. I've now for a long time been in a creative mode, so I'd like the world to hear what I've been doing. For collaborations, right now I'm working a lot with the producer Resul, we have some great upcoming songs! So stay tuned 😉 Other than that, I'm working on recording all my songs, get more involved in the music industry, collaborate with other artists, producers, record labels and music agencies. Looking forward doing more performances and live streams!
What Is Your Ultimate Goal In The Music Industry? What Is Your Plan Of Action?
My ultimate goal is for my listeners to hear my music and feel good, either recognise themselves in the songs, feeling happy, confident and strong. Also at times, if they feel down, hopefully one of my songs can help them through difficult moments, since my songs also can be very honest and genuine.
My listeners means a lot to me, since they are the reason I'm doing what I do. Another ultimate goal in the Music industry is being able to give all my days and time to singing and songwriting, be involved in the Music industry every day. Perform, go on tours, working with other musicians, producers, artists, record labels, music agencies etc. and spread my music all over the world!
What Is Your Favorite Track To Perform Live and Why?
The favourite track to perform would be "In The Night" since last time during a Live streaming performance, I got a lot of good feedback on this song. It's fun, happy and the audience really enjoyed it, which made me love singing it. Another song I absolutely love singing is "Believe me", but that one is not released yet, so hopefully you'll get to hear it soon!
What Has Been The Biggest Challenge In Your Career Thus Far?
I think the biggest challenge, is to keep on believing that what I do is good enough, that I my music is good enough, as the perfectionist I am, especially when it comes releasing music. It's time to release songs now and show myself to the world, that's the only way my music will be heard.
I would also say it's a lot to do on your own, if you're working as an independent artist. This lifestyle has shown me how much I love music and how far I can go for music to be able and continue following my dream.
What's Your Typical Songwriting Process?
Record myself, over and over again. When I hear a beat or have a few chords I want to write to, all this melodies comes up in my head. Often the good once comes right away, and I don't want to miss them, therefore I'm always recording myself on the phone writing songs.
At this stage Im not thinking too much about the lyrics, because I don't wanna be distracted from creating great melodies, but if it comes it comes. Once I have most of the melodies I start the writing process. Thinking of what story would fit into this mood/vibe. Again I record myself to listen through and see what sounds best.
I never stress through songwriting, it takes the time it takes. Sometimes it comes to me very fast and sometimes not. For me it's important to feel safe and calm while writing. It never has to be perfect from the start, if I get stuck somewhere I like to move on and come back to it later.
What Are Some Tracks and Artists Currently On Your Playlist?
Oh I love this question here is a few:
Halsey – Without me
Dua Lipa – IDGAF
H.E.R – 2
Petit Biscuit – Sunset Lover
Flume, Kai – Never Be Like You (feat Kai)
BANKS – Underdog
BANKS – Fuck with myself
BANKS – Gimmie
Post Malone, Swae Lee – Sunflower
Nao, 6LACK – If You Ever
Imanbek, SAINt JHN – Roses Imanbek Remix
Aluna George – Not Above Love
Sinead Harnett, BAYNK – Settle
Monica Riskey – Blue
Amaarae, Moliy – SAD GIRLS LOVE MONEY
DJ Gotta – I can be Your woman
Beyonce – MOVE
Beyonce – PURE/HONEY
I also have put together a playlist called LOUISE picks – if you are interested in checking it out 😉 Link below:
https://tinyurl.com/LOUISEPICKS
What Did You Do Before You Started Making Music?
Since age of 6, I've been dancing. Performed on a lot of different stages, competed and worked as a dance teacher.
That's how everything started, I have been to dance educations in both Sweden and New York. I mostly danced street dance, jazz, street jazz and commercial in my educations but later on, at Broadway Dance Center, I got introduced by amazing teachers to the dance style Voguing and I loved it!
I've been voguing for a few years now and have been competing in different countries since then. There are different categories in Voguing, I mostly walked Runway, Face and New Way while competing. This dance style changed my life! It inspired me to be who I am today and be proud of it.
Any Advice For Young People (Men or Women) That Want To Succeed In The Music World?
My advice will always be follow your heart, deep down you know if it's meant to be, and only you can make it happen. Sometimes I've realized, that the only one holding me back is myself. So believe in yourself and what you do!