Artists/Band: Adik Angel
Music Genre : EDM
Other Genre: Electronica, Dance , Electro – House, Ambiant
Websites or Social Media Pages
https://www.facebook.com/adikangel.page
https://www.youtube.com/@adikvideos/featured
https://www.instagram.com/adik.angel/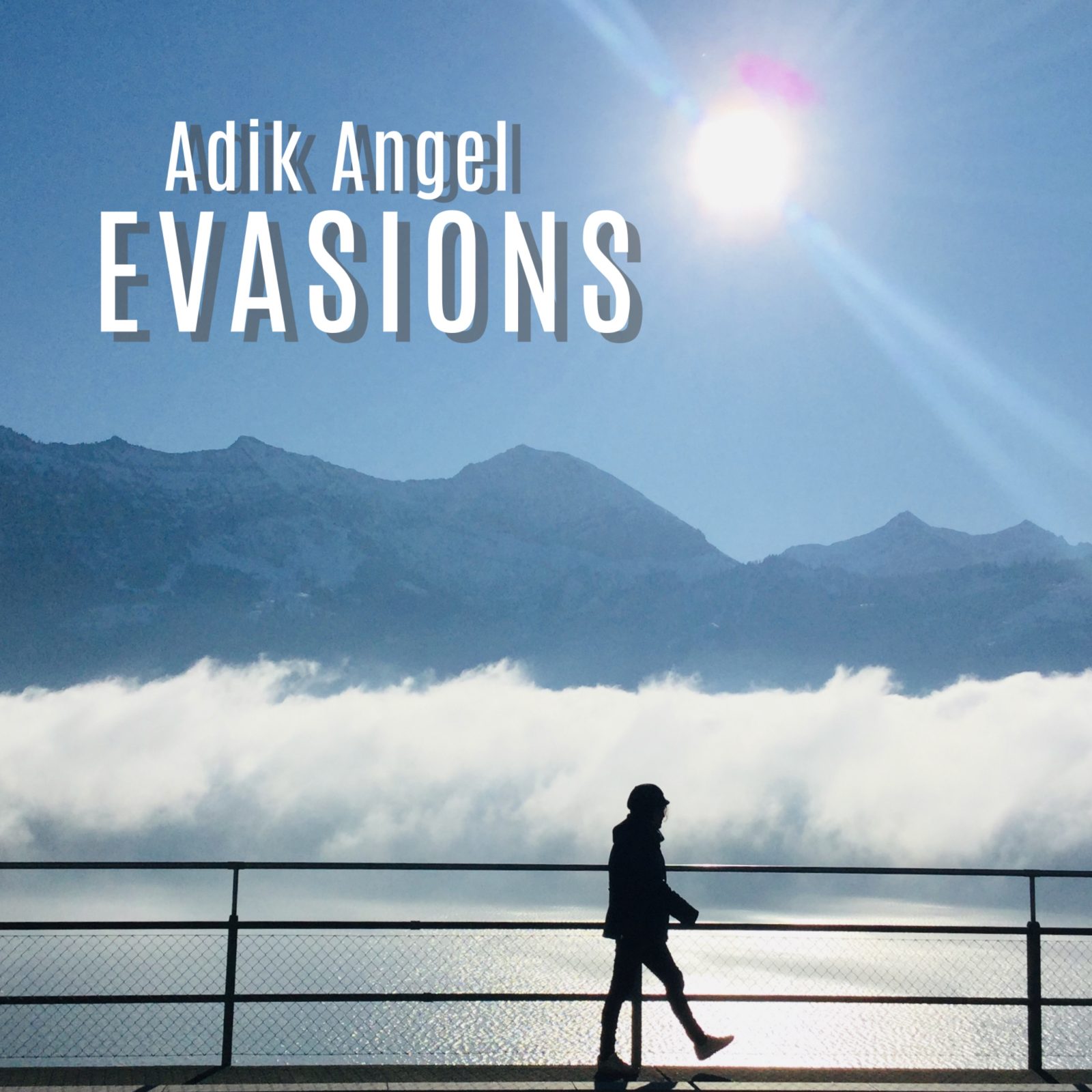 Bio
Adik Angel is a prolific composer who dwells and creates in Switzerland. Hailing from Plovdiv* in Bulgaria, the initial spark of creativity entered her life from the beginning on and has stayed with her ever since. Adik's inspirations are a mixing of diverse styles comprising Pop – Electro, Dance, and Hip Hop, all colored by balkanic or oriental rhythms and simple and authentic melodies like the title « Heartbeat ( Remix ) » You will find those feelings in her album « Ancient Roots » deeply inspired by her origins, and in her All New Album " EVASIONS ". And Adik creates ambient & very slow music too for « day dreamers » as well, like the track « Stardust » . Adik accomplishes her productions from the very beginning to the finished product, which means : starting with the melody then the harmonic composition, doing the arrangements, recording and mixing, and to end with the final mastering. And for some of her musics , Adik creates too a video.As a little child, Adik immersed herself in shows, rehearsals, opera, and classical music concerts. Being raised by musicallyinclined family she learned to play classical piano very young and even received first place in "Swiss Youth Music" at the age of 12. Adik soon treaded on the path of composing inspired from Mozart & Bach, and created her own unique melodies and songs. It wasn't long before she discovered her passion for electronic instruments and the Pop/Rock culture, at the age of 14. Adik's very first group, performed in concerts and regional radios. Adik meticulously studied Professional Classical Music Piano and Theory at the Conservatory of Music, and continued her education and studied Contemporary Pop Music. Knowing no limitations, Adik was a Recording-Production Assistant at the Geneva SAE (School of Audio Engineering) too and did an internship at Lake Side Studio in Vevey, which was owned by the prominent French Producer, Benoit Kaufmann. Since 10 years, Adik realized 7 New Albums & 14 New Singles: you can discover it on all streaming sites like Spotify : the albums ON THE MOVE, New Sky, Time to Fly, Ancient Roots, Seven Dreams , So far away, & more… and the All New Album « EVASIONS » out now since January 2022. In December 2022 Adik publishes 4 New Singles, like TITANS, and EVASIONS-Remix release date : 25 December 2022.The Single « Saved Time » and the Album « New Sky » received lots of attention and many prizes on the web, on ReverbNation and more. Adik Angel was selected as semi-finalist for the Unsigned Only 2019 Music Competition more times. Adik was featured twice in Lifoti Magazine: 2019 issue 09, 2020 issue 11.And featured too on – Марица – Пловдив – Bulgaria, MARITZA Plovdiv, newspaper 25 January 2020 And Adik was also interviewed for the promotion of the new album EVASIONS on Radio Sofia (Bulgaria) in April 2022, on the Histro Botev show.Adik has now plenty of new music projects and creations. Actually, aside from her own creative projects, Adik collaborates with some featuring Artists including the guitarist Valentin Vasilev – Val from Bulgaria, on the Singles : Time to Fly, 1001 Hopes, Stardust, Step by Step and the all NEW « MISSION REMIX feat. Valentin Vasilev – Val » released on December 7, 2022.And Adik collaborated with Rachel Nusbaumer – Film music composer from Geneva, Switzerland on the music « Stardust ». The NEW Single released recently on 26.11.2022 is «Stardust Reorchestrated » by Rachel Nusbaumer.And Adik continued in the same time to realize all new videos to better express her music. * Plovdiv ( European capital of culture 2019 )
Adik Angel
What Musical Genre Do You Feel Best Describes Your Music And How Would You Describe Your Sound?
EDM, Electro, House, electro-pop, Dance, Funk, Ambiant
How Did You Get Your Name? Is There A Story?
Angel is the first name of my grand-father And it's also the shortcut of my family name & Adik is the short cut of my first name.
And the meaning of « Angel " in Greek is a "messenger" … I hope I can give the best message I can through my music …
What Are or Have Been Your Musical Influences?
Mozart, Gold , J.M.Jarre, Phil Collins
Old School : Grand Master Flash , Sugarhill Gang and other Hip hop breakbeats for dancing French Productions like : J.J Goldman Bulgarian folklore
What Are You Working On Now? Any Future Collaborations We Can Look Forward To?
Yes I am working on new singles & on new collaborations too (to be disclosed) 🙂
What Is Your Ultimate Goal In The Music Industry? What Is Your Plan Of Action?
I hope to find an enthusiastic audience , and look for more public on diverse media
What Is Your Favorite Track To Perform Live and Why?
Actually I don't make any live appearances because of personal reasons ( like health ) .
But why not one day ?
« Saved Time » will be, I think, my favorite track. The music is very rhythmic and temperamental , and everybody loves to move on it.
What Has Been The Biggest Challenge In Your Career Thus Far?
Keeping peace with all the necessary musical and other life obligations, things go so fast around me
What's Your Typical Songwriting Process?
My ideas start very often with a melody in my mind. And with a special ambiance in my head, I try to
reproduce it with all the sounds I have.
But sometimes special drums or riffs can inspire me , And I immediately find a melody to play on …
Everything I create, ( even I use electronic drums ) I try to express a lively character or ambiance.
How Has Social Media Influenced Your Career As An Artist?
ReverbNation mainly, as well as Facebook New fans coming along, creating lively interactions
That has brought a lot of interactions and collaborations too. ReverbNation offers a lot of possibilities for artistes as well as great interactions with fans, the public, other artistes & Radios. And that creates again a new public.
It's an excellent showcase for artists.
What Are Some Tracks and Artists Currently On Your Playlist?
David Guetta, Avicii , ( Don't You Worry Child ) Swedish House Mafia, Daft Punk, Black Eyed Peas, Usher, SWV, Michel Jackson , Oldschool breakbeats.
Phil Collins, Eros Ramazotti, GOLD, J.J. Goldman , Sting, Ronny Jordan, Vangelis, Jarre…
What Did You Do Before You Started Making Music?
I was born with Music ….
To be precise… In a family who plays classical music. I began with the classical piano ( Mozart & Bach )
And after that the creative music process did take over
Any Advice For Young People (Men or Women) That Want To Succeed In The Music World?
Stay Yourself … don't copy ( if possible ) let the inspiration grow in you … through the music we love.
What Would You Change In The Music Industry If You Were A Top Music Executive?
It seems that a lot of music sounds identical these days, and very often the music industry is looking for a music groups or artists like any other hit product, and they are looking to make pop stars in a record time. It can be a good experience for some people,
However, it is important to not forget all the other artists who create more personal music and give them the chance to distribute their works.
I think I will do something like this. Perhaps in creating more events like specific occasions for specific music …
How Do You Feel About Originality?
It's a great quality and it's important to try not to lose it
in the hectic of everyday … We receive so much information from all sides!
And it's actually very easy to slide into the easy thing and become very conform !
The need to stay yourself, be faithful of what we love
Is There Anything Else We Should Know About You Or That You Would Like to Add?
Thank you for having me ! Special thanks for giving me the opportunity with this Spotlight Interview on Radio Rising Star Underground to reach new and old fans, love you !