Artists/Band : Spiky
Music Genre : Pop
Other Genre: RandB Dance
Websites or Social Media Pages
https://youtube.com/channel/UCxLQRvGTFuoFPKqRw_5U2jA
https://www.tiktok.com/@spikyimin
https://www.facebook.com/TheOfficialSPIKY
Check Out SPIKY on ReverbNation!
http://www.reverbnation.com/open_graph/artist/8210120
Press release link
https://www.prnewswire.com/news-releases/sexy-sultry-smooth-and-always-in-control-singersongwriterand-a-business-woman-goat-christine-spiky-malvasio-releases-another-new-single-spicy–featuring-the-vocal-talents-of-rb-singer-tevin-baker-301675291.html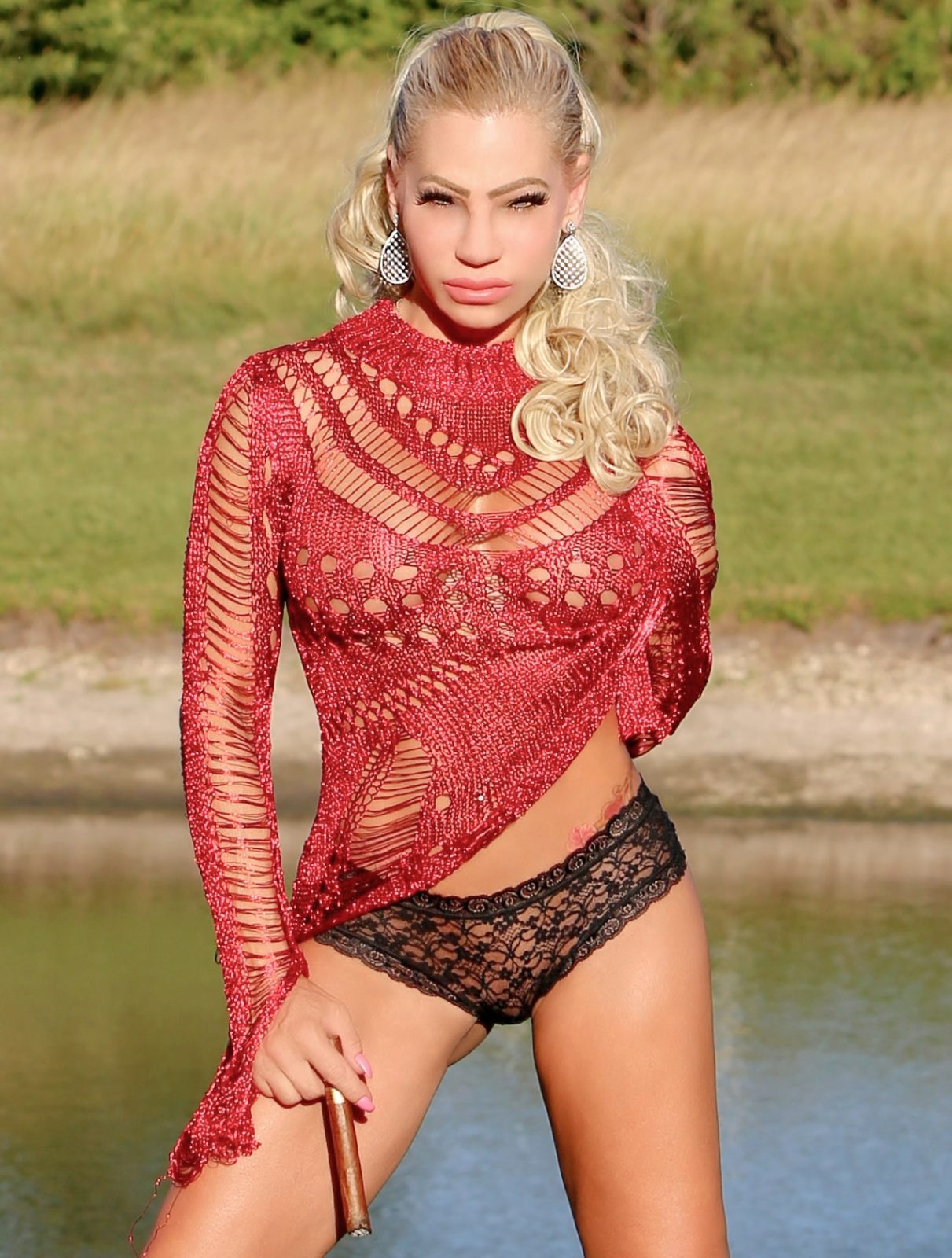 Spiky.
What Musical Genre Do You Feel Best Describes Your Music And How Would You Describe Your Sound? I am really just starting to narrow down a lane and developed my own unique sound. My next two singles will take my fan base on this journey with me.
My most recent release "Move Your Body" has a 1980 trippy vibe and the next upcoming single "Flirt"
has a 1920 speak easy Jazzy feel. I'm very excited to give my fans a new vibe experience when listening to my music. I feel like my own unique sound as an artist is starting to develop.
How Did You Get Your Name? Is There A Story?
I get asked this question all the time. My very close friend , Terry Kirby, former Miami dolphin player pinned me with this nickname. He and I worked closely on our fundraising efforts that helped fund our charter school. The name was originally given to the feisty dog in the cartoon, Tom & Jerry.
What Are or Have Been Your Musical Influences?
At a very early age it was my dad. He played the drums in a local band. I took piano lessons and my brother followed after my dad and was also drummer. I went off to college and really never played the piano again.
It wasn't until years later music entered back into my life.
What Are You Working On Now? Any Future Collaborations We Can Look Forward To?
Currently I am working with international artist Honorebel and 29th generation artist from Pakistan; Hamza Akram Qawwal. Pepsi has jumped on board and sponsoring our collaboration. We are currently planning our video production.
What Is Your Ultimate Goal In The Music Industry?
My goal, now, in the music industry is to deliver great music telling a story of my life that represents my personality and lifestyle. It's important to remain real to myself so my fans are given great music but also message within my music as well.
What Is Your Plan Of Action?
My plane of action remains the same each month. Put out a single every-moth so my fans can have new Music to listen to and with each release get the know me and my lifestyle better and better. It very important to me as I continue my path of artistry that my fans get to know me as well as I get know them. Music has magic and helps to create a platform allowing interacting about me
What Has Been The Biggest Challenge In Your Career Thus Far?
My answer to this question is very different than most. I have found that being on the business side of the music industry has more than prepared me for entering the artist side and of things. I only need to focus on creating the next single. The rest comes easy for me.
How Has Social Media Influenced Your Career As An Artist?
My social media is now focused on presenting to my fans the artist side of me. I have received great support resulting in growth. This is a very exciting and fun time for me as I share through social
media and other avenues my journey as an artist.
Any Advice For Young People (Men or Women) That Want To Succeed In The Music World?
I could go on for hours giving advice about the music business. However, to keep it simple I feel the following steps when applied to anything you want to achieve in life will produce success.
Clearly understood your abilities and talents.
Develop your team around your weakness.
Define your goals and never stop until your goals are reached.
What Would You Change In The Music Industry If You Were A Top Music Executive?
Again, a very loaded question. I feel that decision makers within the big boxes are not opened to promoting new sounds nor allocate a budget to develop new artists. They take the safe way and wait until someone is popping before they move. They also refuse to have an opened mind and take a chance on a song with a new style and vibe.
How Do You Feel About Originality?
Originality to me is naturally the outcome a real artist and teams' creations. I would tell all artists to stick with their own originality and goals. It will get noticed. Time and patience are the key to succeeding in the music business and LIFE!