Artist/ Band Name : James Netterwald
Music Genre : Rock
Websites or Social Media Pages
youtube.com/@jamesnetterwald
https://www.facebook.com/profile.php?id=100078750639147
https://instagram.com/netterwaldjames?igshid=ZDdkNTZiNTM=
Bio
James Netterwald is an independent artist and songwriter from Hazlet, NJ in the USA, where he resides with his wife and children.
James has been writing songs for more than thirty years, but has recently turned professional. During his thirty years of songwriting, James has evolved significantly as an artist and has a back catalog of over 200 songs. His songwriting style is personal and narrative, and is based on events in his personal life, including past and present relationships, his struggles with Bipolar Disorder, as well as his myriad hobbies and interests.
James writes for the Indie Rock and Folk genres. He has a vast number of musical influences, including classic rock from the 1960s through the 1980s, 1990s alternative rock and grunge, and select artists from the millenium. His most recent influences include Indie artists Miss Grit and Beabadoobee.
James' first worldwide single, titled "I Don't Even Wanna Know", is now streaming on all music streaming platforms and social media platforms. The song was inspired by an interaction with a condescending coworker. James is planning to release his first CD in February 2023.
James not only writes his own songs but he also records and produces them in his home recording studio. James is the consummate Indie artist in that all of his music releases are self financed and distributed using music distribution service Tunecore.com. James also promotes his own music independently by pitching his songs to College radio stations aross the globe and Indie stations like radiodowntown.ca. James also promotes his songs through Groover and ReverbNation.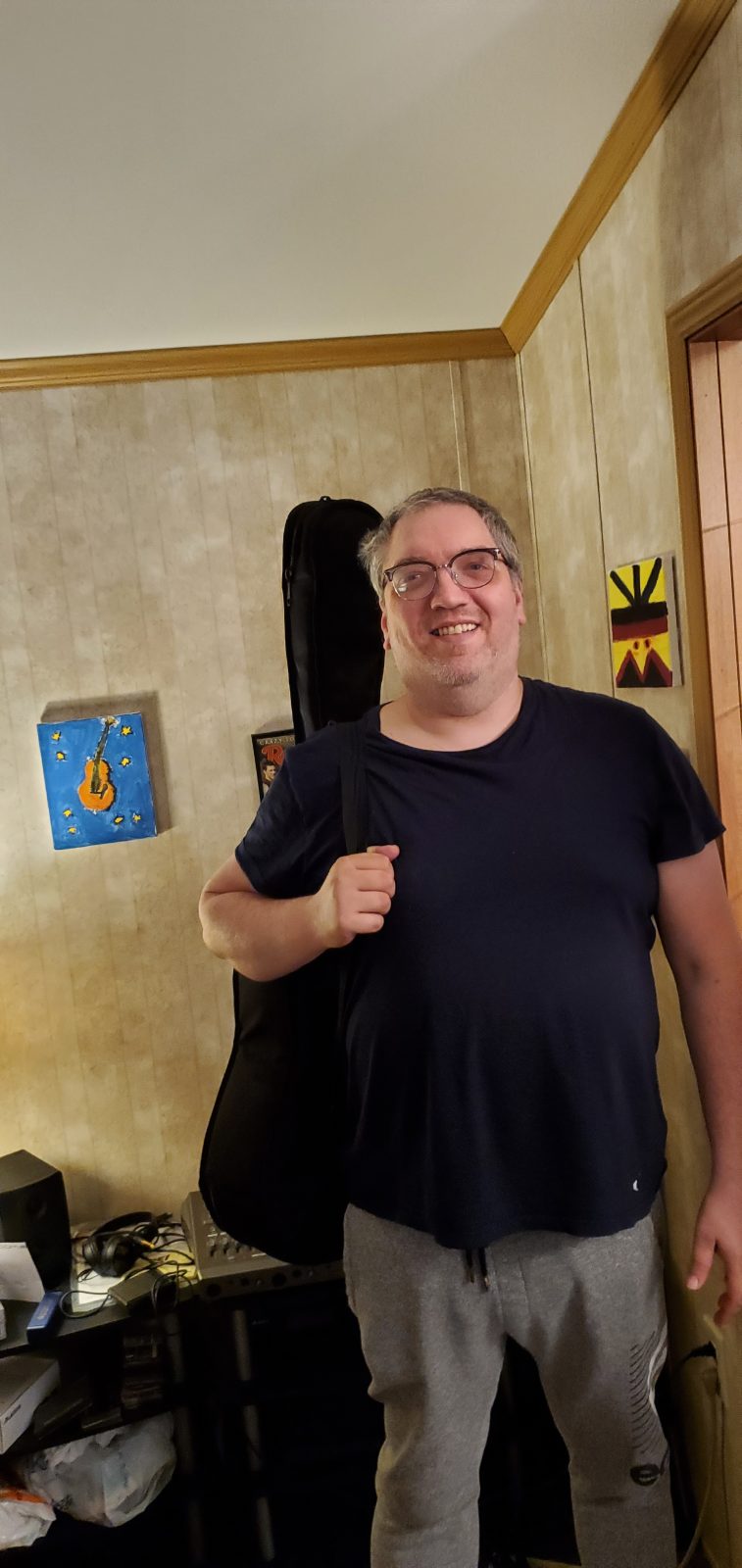 Netterwald,
What Musical Genre Do You Feel Best Describes Your Music And How Would You Describe Your Sound?
My music fits into indie rock and indie folk.
How Did You Get Your Name? Is There A Story? My artist name is the same as my legal name
What Are or Have Been Your Musical Influences?
My influences are vast. They range from 60s British Invasion, 80s pop and rock, 90s alternative rock, sprinkled in with Motown, smooth jazz, and Indie artists like Beabadoobee and Miss Grit.
Any Future Collaborations We Can Look Forward To?
I am releasing my first CD on March 30th. The title is Decade Decoded. It will be released independently on all music streaming platforms. I'm also working on a new CD, titled Awakening, which released in December 2023.
What Is Your Ultimate Goal In The Music Industry? What Is Your Plan Of Action? I hope to land a label contract with an indie label that works to develop artists.
What Is Your Favorite Track To Perform Live and Why?
Probably my song, I don't even wanna know…it's energetic and sounds great even with a stripped down arrangement.
What Has Been The Biggest Challenge In Your Career Thus Far?
Trying get attention from a label and music industry media to expand my fan base and raise my royalty rate.
What's Your Typical Songwriting Process?
I typically write lyrics about a topic of interest, usually personal issues, then I compose a musical arrangement to fit the lyrics. I don't have any musicians to work with so I play all of the instruments myself. I also produce all of my music in my home studio.
How Has Social Media Influenced Your Career As An Artist?
It's everything. Without social media and streaming music platforms, I would not be able to distribute my music and get heard.
What Are Some Tracks and Artists Currently On Your Playlist?
Beabadoobee, Miss Grit, The Beatles, REM, Soundtrack to Madame Butterfly, Sade, ect What Did You Do Before You Started Making Music? I was a science journalist
Any Advice For Young People (Men or Women) That Want To Succeed In The Music World? Keep pushing and investing in your music and yourself. You are your best advocate. So, don't let anything or anyone stand in your way of success.
What Would You Change In The Music Industry If You Were A Top Music Executive?
I would change the rule about accepting unsolicited demos. I think it's ridiculous that you still have to go through some industry gatekeeper to get your music heard by a label.
How Do You Feel About Originality?
Original is the only way to be. Everything else pales in comparison.
Is There Anything Else We Should Know About You Or That You Would Like to Add? Yes. I'm a personal, fearless songwriter. You will hear my music one way or another.